Introduction
Diwali, the festival of lights, is just around the corner, and it's time to infuse the season with warmth, love, and thoughtful gestures. One way to make this festive occasion truly special is by giving personalized Diwali gifts that not only reflect your affection but also add a touch of sentiment to the celebration. Enter "The Style Salad," your one-stop destination for unique gifting items that will elevate your Diwali gifting game.
Personalized Diwali Gifts: A Dash of Thoughtfulness
In a world filled with generic presents, personalized Diwali gifts stand out as tokens of love and appreciation. "The Style Salad" offers a range of personalized items that will make your loved ones feel cherished and unique.
FESTIVE ELIXIR: Diwali is a time for celebration, and what better way to celebrate than with a personalized elixir? Customize a bottle with a heartfelt message, and watch your loved ones toast to health and happiness.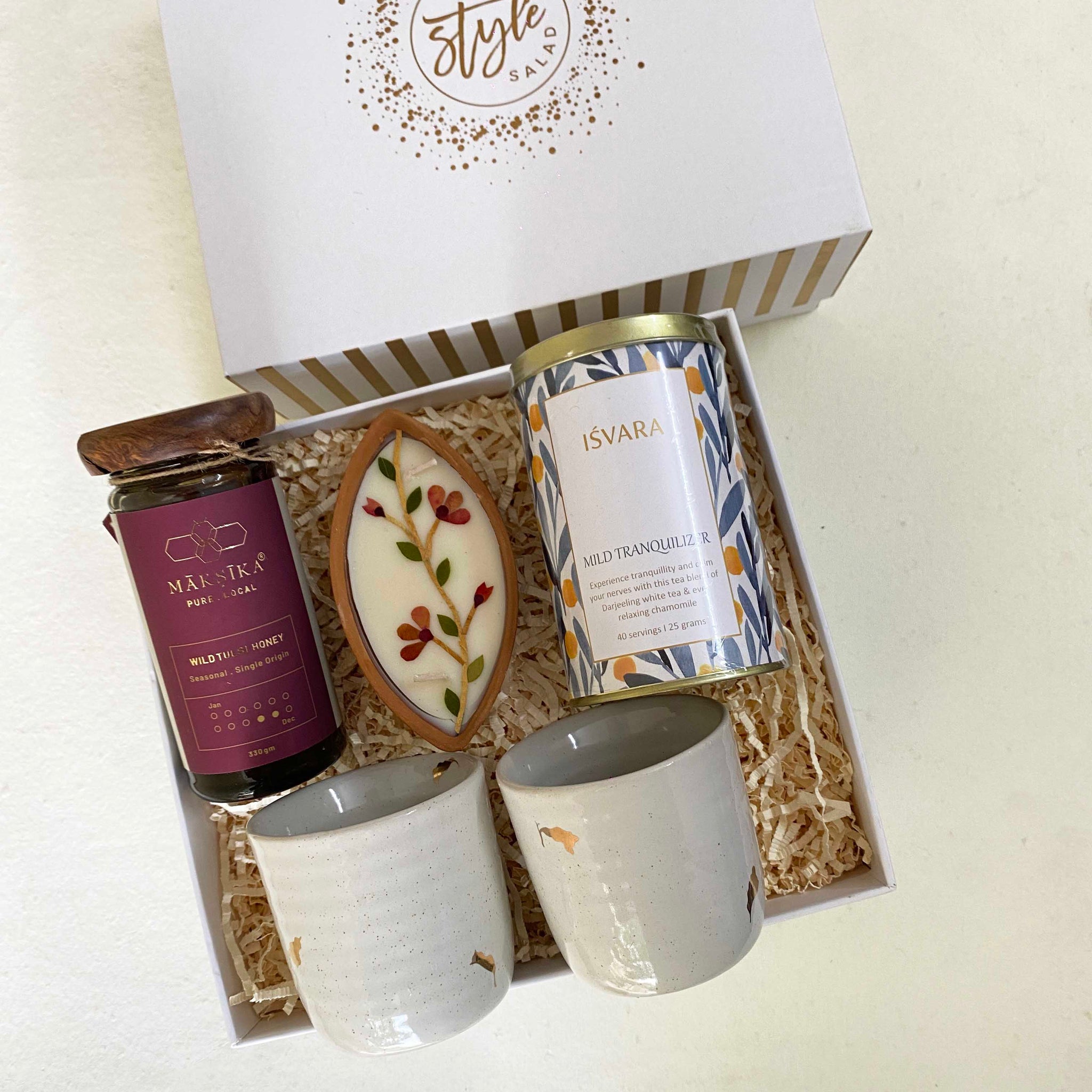 Handcrafted Pottery Bowl: Diwali is all about indulging in delicious treats. Gift a handcrafted pottery bowl engraved with the recipient's name or a special message. It's the perfect vessel for serving traditional Diwali sweets.
Stackable Lotus Set: The lotus symbolizes purity and enlightenment in Hinduism. Gift a stackable lotus set with the initials or names of your loved ones. This not only adds a touch of sentiment but also enhances their home decor.
Plant Grow Pot
: Celebrate Diwali sustainably with the Plant Grow Pot, a mini DIY kit that allows recipients to grow and enjoy their own greens. This eco-friendly, plastic-free combo adds charm to workspaces, windowsills, and kitchens while fostering a deeper connection to nature. It's not just a gift; it's a symbol of growth, renewal, and eco-consciousness for a greener and more thoughtful Diwali celebration.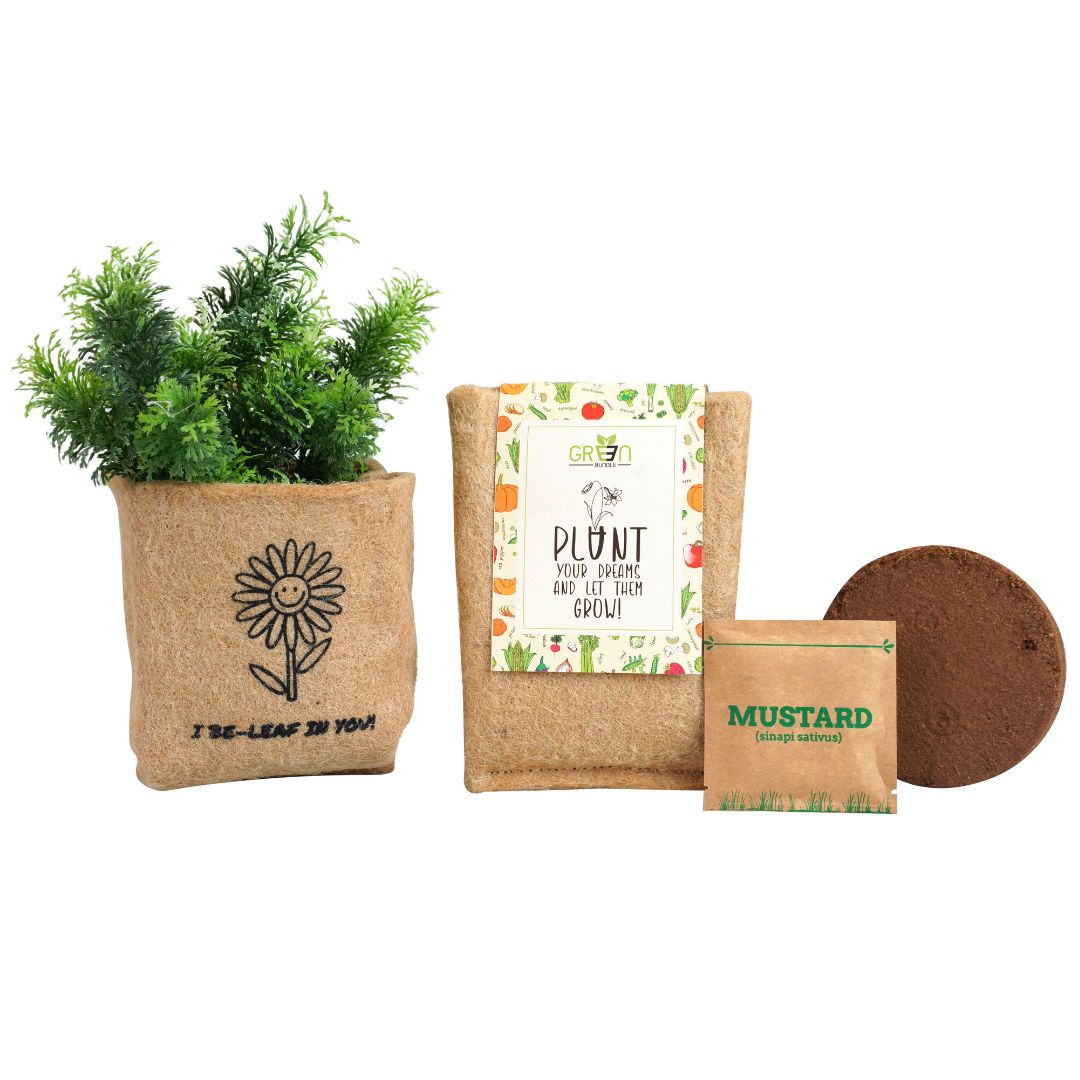 Karanj Honey:
Gift the exquisite Karanj Honey for Diwali, a mild and light amber honey with floral hints that transport you to a garden stroll. Its delicate palate, with subtle jaggery undertones and a silky vanilla finish, is a unique treat. Beyond its deliciousness, Karanj's versatility extends to traditional remedies, landscaping, and skincare. It's easily digestible and suitable for all ages, making it a thoughtful and health-conscious Diwali gift. Share the goodness of Karanj Honey to sweeten the festivities and promote wellness.
The Art of Gifting
Gifting is an art, and "The Style Salad" understands that. Beyond the products, they offer a range of services to make your Diwali gifting experience hassle-free and heartwarming.
Customization: Their team of skilled artisans will ensure that your personalized Diwali gifts are crafted with precision and love, leaving no room for imperfections.
Gift Wrapping: Presentation matters, and "The Style Salad" knows it. Your gifts will be elegantly wrapped, making the unwrapping experience equally exciting.
Delivery: Worried about getting your gifts to your loved ones? They offer convenient delivery options, ensuring that your gifts reach their destination on time.
The Final Word
Diwali is a time to celebrate love, light, and togetherness. It's also the perfect occasion to express your affection with personalized Diwali gifts. "The Style Salad" has mastered the art of adding a touch of sentiment to your presents, making them truly unforgettable. From edible flower kits to handcrafted pottery bowls, their range of products is designed to infuse your Diwali celebrations with warmth and love. This year, let your gifts speak volumes and create lasting memories for your loved ones with "The Style Salad."
So, why wait? Start browsing their collection now, and make this Diwali a festival to remember with personalized Diwali gifts that come straight from the heart.