Pregnancy is a beautiful journey filled with emotions, anticipation, and the promise of new beginnings. Capturing this remarkable time in a meaningful way can be an incredible experience for both parents. Enter "The Style Salad's Pregnancy Journals" - a unique set of journals that cater to the needs of both expectant moms and dads.
When to Gift "The Style Salad's Pregnancy Journals": 
Choosing the perfect time to gift these journals is crucial. While there's no one-size-fits-all answer, there are some ideal moments during the pregnancy journey to consider:
Announcement: The moment you find out you're expecting is magical. Presenting these journals at the announcement can kickstart your journaling journey with enthusiasm and excitement.
 First Trimester: This is a period of physical and emotional changes. Gifting the journals during this time can provide emotional support and help parents bond with their unborn child.
Baby Shower: A baby shower is an excellent time for friends and family to contribute to the parent-to-be's journey. The journals can serve as a heartfelt gift and encourage well-wishers to share their thoughts and advice.
The Usefulness of "The Style Salad's Pregnancy Journals" during Pregnancy: These journals are more than just beautiful keepsakes; they serve practical purposes throughout the pregnancy:
Emotional Outlet: Pregnancy can be an emotional rollercoaster. These journals provide a safe space for both parents to express their thoughts, fears, and joys.
Track Progress: Documenting physical changes, doctor's appointments, and the baby's growth can be essential for monitoring the pregnancy's progress.
Bonding Tool: The act of writing and sharing experiences in journals can help partners connect on a deeper level, strengthening their relationship.
Prepare for Parenthood: The prompts and guidance in the journals help parents-to-be prepare for the arrival of their baby. From setting goals to planning the nursery, it's a comprehensive tool.
How "The Style Salad's Pregnancy Journals" Benefit Dads: 
Involvement: The "Bun In The Oven: Dad to Be Journal" is tailored specifically for dads, providing them with a platform to express their feelings, hopes, and dreams.
Understanding: Dads can gain a deeper understanding of what their partner is experiencing, fostering empathy and support.
Memories: These journals give dads a way to create lasting memories and connections with their children even before birth.
How "The Style Salad's Pregnancy Journals" Support Moms: 
Stress Relief: Pregnancy can be stressful, but writing down feelings and experiences can alleviate some of that stress.
Documenting Progress: Tracking pregnancy milestones and moments can create a tangible record of the journey.
Keepsakes: These journals become cherished keepsakes that can be shared with the child in the future, creating a special bond.
The Available journals:
Pregnancy Journal: Capturing the Moments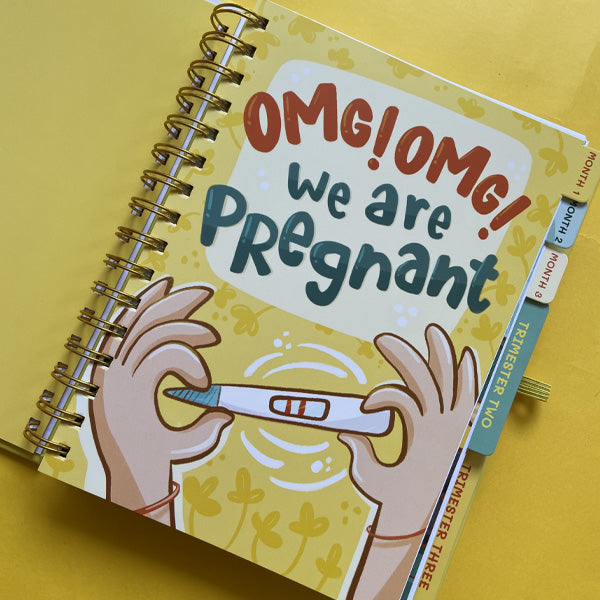 Guided Prompts: Never worry about what to write. The journal prompts you with questions and topics, making journaling effortless.
Space for Ultrasound Photos: Safeguard your cherished ultrasound photos, reliving the joy of those first glimpses of your baby.
Personal Reflection Pages: Use these pages for heartfelt letters to your unborn child, sharing your dreams and hopes.
Bump To Baby Journal: A Seamless Transition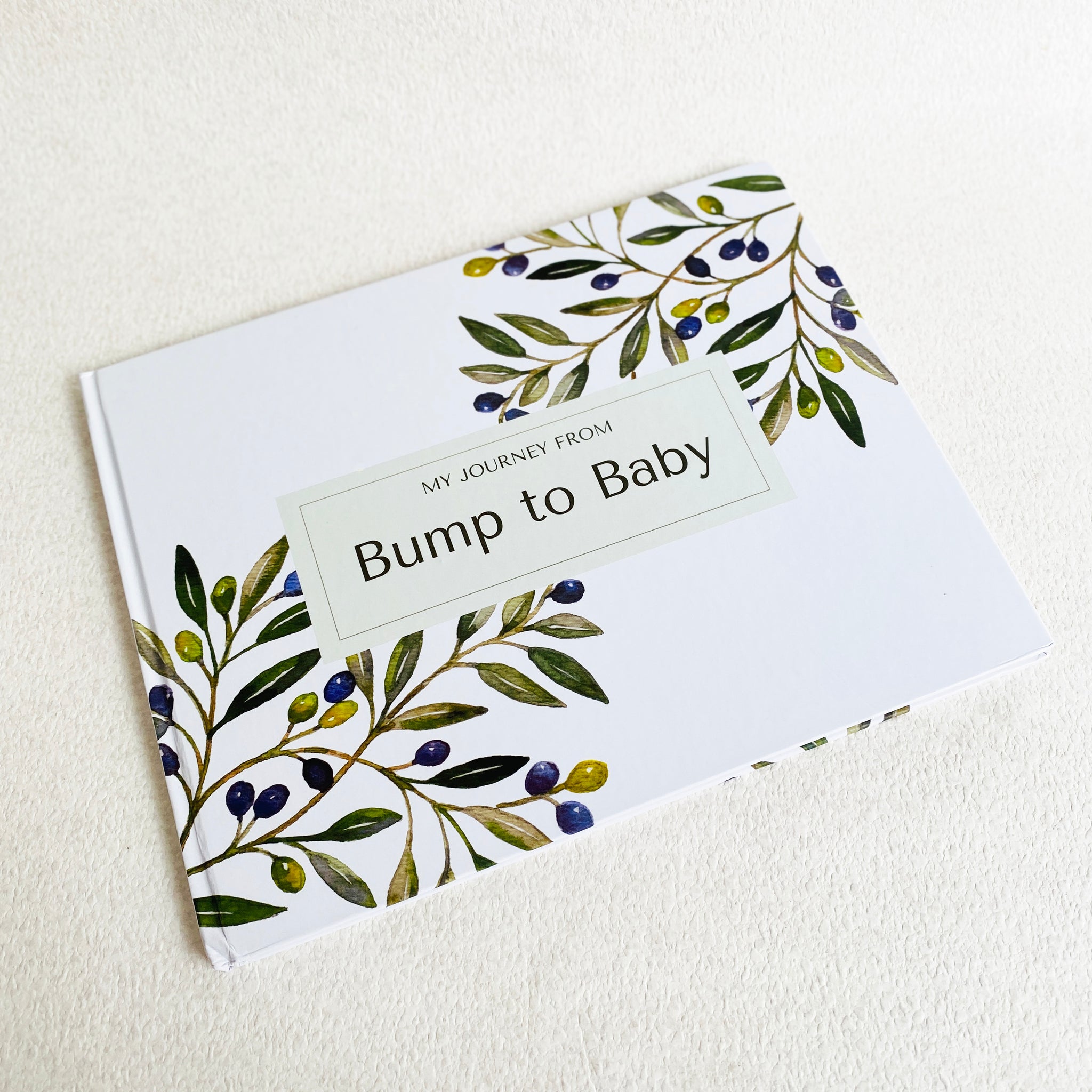 Pregnancy Progress Tracking: Document each trimester's ups and downs, from morning sickness to the first kicks.
Birth Story Section: Reserve a special place for your birth story, ensuring that every detail is cherished for years to come.
Baby's First Year Pages: Continue the journey with your newborn, capturing milestones like first smile and first steps.
Pregnancy Journal Set: The Perfect Gift
The Pregnancy Journal Set is the ideal gift for expecting friends and family members. It includes both the Pregnancy Journal and the Bump To Baby Journal, ensuring that no moment is missed. It's not just a gift; it's a keepsake that will last a lifetime.
Bun In The Oven: Dad to be Journal: A Father's Love
Dad-Centric Prompts: Tailored questions that help dads express their thoughts, excitement, and concerns.
Connection Building: This journal serves as a bonding tool, fostering a deeper connection between fathers and their unborn children.
Future Memories: Dads can write letters, share advice, and create lasting memories for their little ones.
Conclusion:
"The Style Salad's Pregnancy Journals" are more than just journals; they are windows to your heart and soul during this transformative time. Whether you're a mom-to-be, a dad-to-be, or looking for the perfect gift for a loved one, these journals are your companions on the journey from pregnancy to parenthood. They ensure that every emotion, every milestone, and every memory is lovingly preserved, allowing you to relive the magic of this extraordinary chapter in your life for years to come.