Ohh sweet Valentine's Day! Filled with flowers, chocolates, romance, and gestures of love. This sometimes could get a bit too stressful. How could it not be with so much pressure riding on one day?  Whether you're in love or not a really a fan, it is the perfect time to rekindle all the beautiful relationships in your life. With The Style Salad, we always aim to make gifting easy and our XOXO 2018 collection is no special case! So this Valentine's Day, let us help take some of that load off. As we like to say, you do the shopping,...
---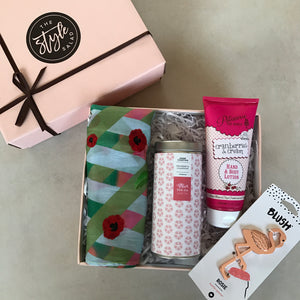 Asking your favourite girls to be your bridesmaids can be fun, but what's the perfect gift to give your BFF that states, "I need you by my said, when I say I do!?" Your bridesmaids are the ones who are making sure the wedding goes smoothly. From keeping track of who needs to be where and when, to making sure your make up is in check and ensuring you stay calm and composed, the bridesmaids need to be ready for anything on your big day! Here at The Style Salad HQ, we've made the asking creative and fun so there's no...
---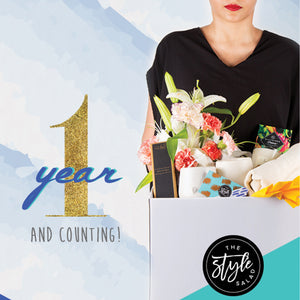 Today marks the 1 year anniversary of The Style Salad !!! Cannot believe it has been a whole year since we hit the launch button and The Style Salad went live!! The last 365 days have been filled with nothing but passion, excitement, hard work, creativity and a lot of fun! As we turn 1, we're looking back and celebrating the milestones and memories that happened along the way - From tying up with incredibly talented vendors, exciting collaborations, servicing our wonderful loyal and new customers, organically growing on social media, bagging corporate biggies, being featured in top newspapers and...
---
• Turning Corporate Gifting up a notch!
Corporate gifting is definitely not as easy as you may think! In fact it can be quite tricky because the company/sender may end up spending a fortune on the gifts, but the recipient may render it useless due to lack of utility or dislike. On one hand, you want to give a gift that best represents your company and on the other, you want it to be beautiful, meaningful and utilitarian and above all, you definitely do not want it to be cast aside! Corporate Gifting has become such a dilemma, the person assigned the task of coming up with...
---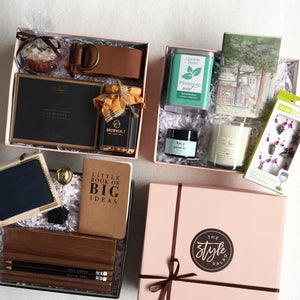 We at The Style Salad are always aiming to create thoughtful and beautiful gifts, that take the gift giving and receiving experience up a notch. That's why we believe in sourcing unique products from across India and from around the world when we travel!   When we say "experience", we mean the experience of the recipient receiving the gift - right from the unboxing, to reading the thoughtful handwritten note, to discovering the goodies inside the box. For the sender the experience lies in logging on to our website, browsing through the pretty curations, our customer service and knowing...